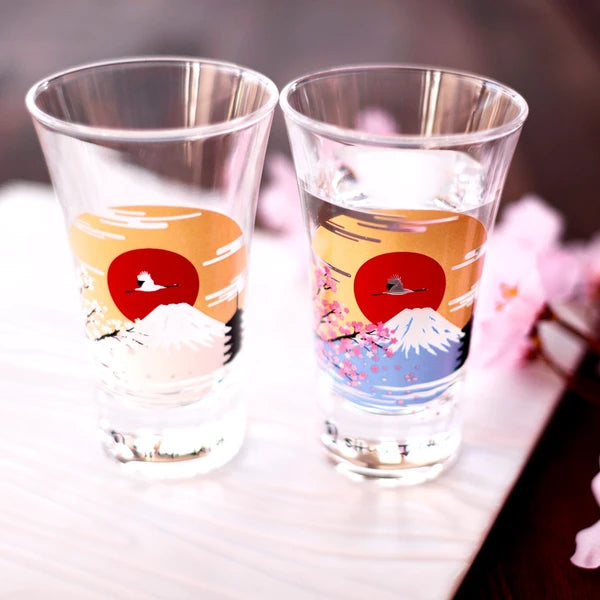 Mt. Fuji x Sakura Magic Sake Glasses (Mino ware)
Original price
¥3,300
-
Original price
¥3,300
Mt. Fuji was registered as a World Heritage Site in 2013.
These glasses boast the beauty of Japan to the world is a perfect gift for any season!
These magic glasses are perfect for serving cold beverages. Mount Fuji and sakura changes color when the temperature of the glass becomes 17°C or below. It returns to normal at room temperature.

The glasses are made of high-quality ceramic - Mino ware (Minoyaki) which are produced in a famous Japanese pottery production area, Gifu Prefecture, with more than 1,300 years of history.
Youtube video
https://youtu.be/nhnNRQoZFRY
[Product Details]
Country of origin: Japan
Contents: 2 Glasses (Gift Set)
Material: Glass
Size: φ60mm×H98mm
Capacity: 100cc
Please note when using
※Patterns will be more colorful with subsequent use after only one cold sensation color change.
※Forceful rubbing may cause the transfer to peel off.
※Do not use steel brushes or polishing and abrasive materials for cleaning.
※Do not use in microwave or oven.
※ Please avoid direct sunlight for a long period of time as the dye is not favorable to ultraviolet rays.
※The position and shape of the transfer may vary slightly depending on the product.
※The degree of color development may vary from product to product.