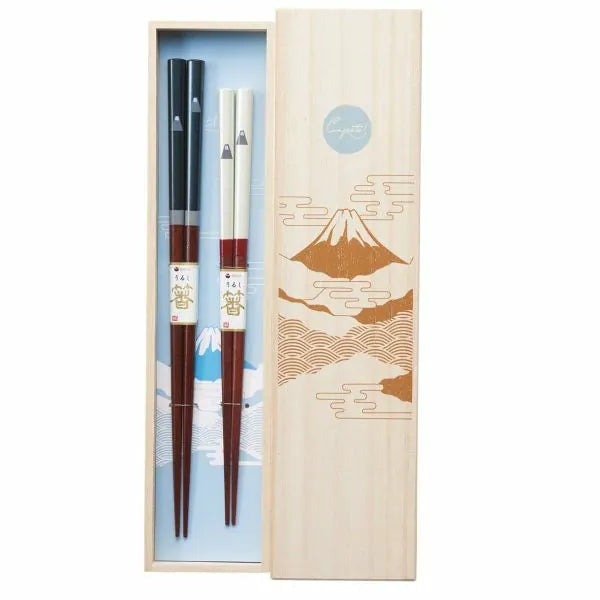 Mount Fuji Wakasa Lacquerware Chopsticks Gift Set
Original price
¥2,050
-
Original price
¥2,050
This set of chopsticks is made from natural wood to emphasize the warmth of the wood and the natural flavor of the material. Wooden cutlery does not affect the palate as other materials tend to do, and preserves the freshness of the food when it is eaten. The top of the chopsticks is elegantly simple with the world cultural heritage of Mount Fuji in Japan as the theme.

These chopsticks have a beautiful matte texture and are easy to hold and thick. The tips of the chopsticks are roughened to make it easier to grip food, even slippery food such as noodles.

These chopsticks are made by Ishida which has been producing Wakasa lacquerware for over 80 years. Wakasa lacquerware is traditionally known as "urushi" in Japan. It is a traditional craft of Obama City, Fukui Prefecture that has been around since the early Edo period and is treasured for its durability and timeless beauty.

[Product Details]
◆ Place of origin: Japan
◆Box size: 7cm x 27.2cm x 2.2cm high
◆Chopstick size: 23cm and 21cm
◆Material of chopsticks: Natural wood with acrylic urethane coating
◆Cannot be used in a household dishwasher and dryer.